11
08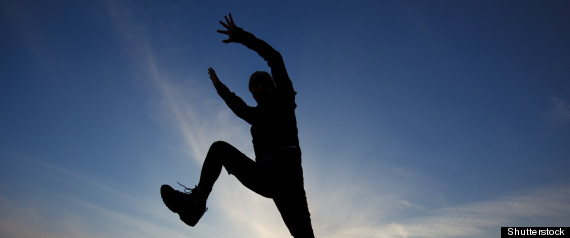 A lit­tle exer­cise each week can lead to big gains in life expectancy. And that's true regard­less of your cur­rent weight, accord­ing to a new review study that included more than 650,000 people.
The World Health Orga­ni­za­tion rec­om­mends two-and-a-half to five hours of brisk walk­ing per week, or less time spent at a more vig­or­ous activ­ity. Peo­ple who got the full rec­om­mended amount of exer­cise saw an aver­age 3.4-year gain in life expectancy. Peo­ple who got half as much exer­cise still lived an aver­age 1.8 years longer. The find­ings are in the jour­nal PLoS Med­i­cine. [Steven C. Moore et al., Leisure Time Phys­i­cal Activ­ity of Mod­er­ate to Vig­or­ous Inten­sity and Mor­tal­ity: A large pooled cohort analysis]
In fact, exer­cise was a big­ger fac­tor than body weight in many cases. Peo­ple who were nor­mal weight but were inac­tive actu­ally lived an aver­age of 3.1 fewer years than obese peo­ple who kept up high lev­els of activity.
Find­ing time to exer­cise can be tough. Maybe look at it this way. There are almost 9,000 hours in a year. Five hours a week is 260 hours a year–to get an extra 30,000 hours of life. Do the math. While you take a walk.